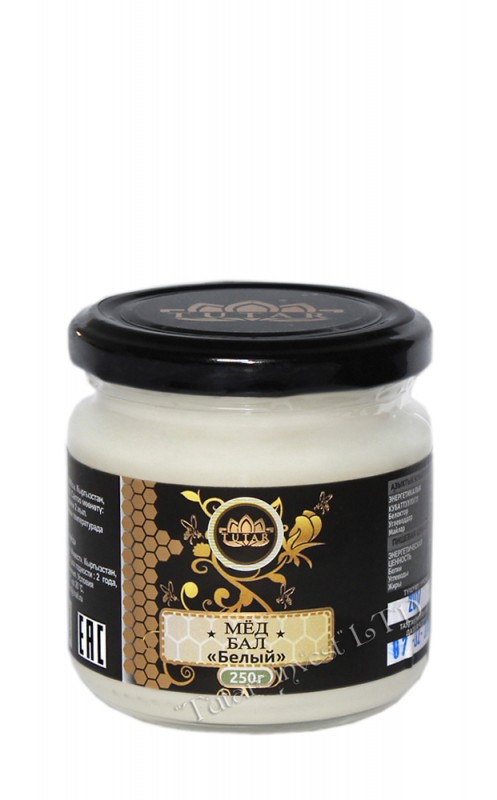 White Honey - 0.25 kg
Honey "Premium Class" brand "Tutar".
Increases the body's resistance to colds and infectious diseases
Helps with radiculitis and muscle pain
Improves blood composition and metabolism.
Improves the function of internal organs.
It is a powerful source of energy against premature aging.
The company has more than 43 international awards in the field of product quality.

(* Attention, all awards, medals and certificates are nominal. Beware of fakes)

Export of honey to 30 countries of the world +996999800000
#kyrgyzhoney #honey #honeykyrgyzstan #exporthoney #exportkyrgyzhoney #darytyanshanya #darytyanshanyakyrgyzhoney #honeykyrgyz #kyrgyzstan #bishkek #honeybishkek #naturalkyrgyzhoney #naturalhoneyfromkyrgyzstan #propoliswater #beewater #beeproducts #bestkyrgyzhoney #besthoneyfromkyrgyzstan #honeybee #beeswax #sainfoinhoney #whitehoney #atbashihoney #mountainhoney #mountainkyrgyzhoney #highmountainhoney #buckwheathoney #tutarhoney
sainfoin, lucerne, sweet clover
245 с