Delivery of "Propolis water" - Free! ( in Bishkek)
Дорогие наши клиенты!
Теперь доставка "Воды с прополисом" по городу Бишкек стала бесплатной.
Количество неограничено.
Заказать вы можете через наш сайт : https://honey.kg/product/view/509
0999 800 000 - whats app
Dear our customers!
Now delivery of "Water with propolis" in Bishkek has become free.
The quantity is unlimited.
You can order through our website: https://honey.kg/product/view/509
+996 999 800000 - whats app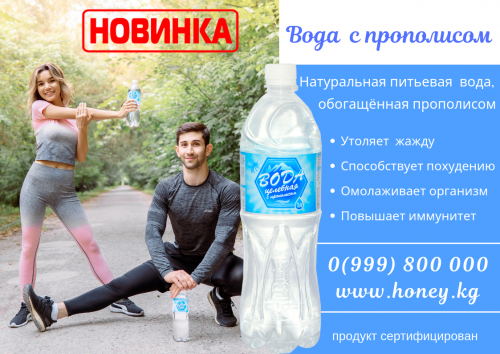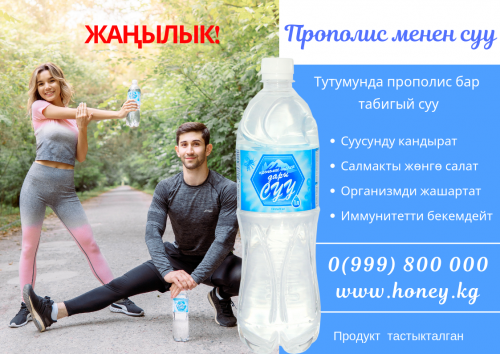 #kyrgyzhoney #honey #honeykyrgyzstan #exporthoney #exportkyrgyzhoney #darytyanshanya #darytyanshanyakyrgyzhoney #honeykyrgyz #kyrgyzstan #bishkek #honeybishkek #naturalkyrgyzhoney #naturalhoneyfromkyrgyzstan #propoliswater #beewater #beeproducts #bestkyrgyzhoney #besthoneyfromkyrgyzstan #honeybee #beeswax